By Colt Meyer
It was certainly a big weekend for Laurentian athletics; like both varsity soccer teams, the Men's Lacrosse team went undefeated at home this weekend.
The team first faced off against the Laurier Golden Hawks, pulling off an exciting home opener victory. Goaltender Ian Walters was named player of the game, and rightfully so, having blocked shot after shot from the Golden Hawks.
The final score was 10 – 6, setting the team up with the confidence they needed for game two against the McMaster Marauders.
Laurentian was first on the board with a quickly fired shot from Fitzhenry, followed by another three goals in the first half. Postma and Fitzhenry were a dynamic duo, dropping goal after goal before Postma took off on a scoring streak, leaving the first half at 4 – 4. Our Voyageurs did not slow down in the second half, keeping up with the Marauders to tie up the game at 9 – 9 with a late goal by McInroy.
As the game rolled into OT, Laurentian drove two goals into the net, with Postma claiming his fifth of the game after a solid pass from Genge. The final score was 11 – 9 for the Voyageurs.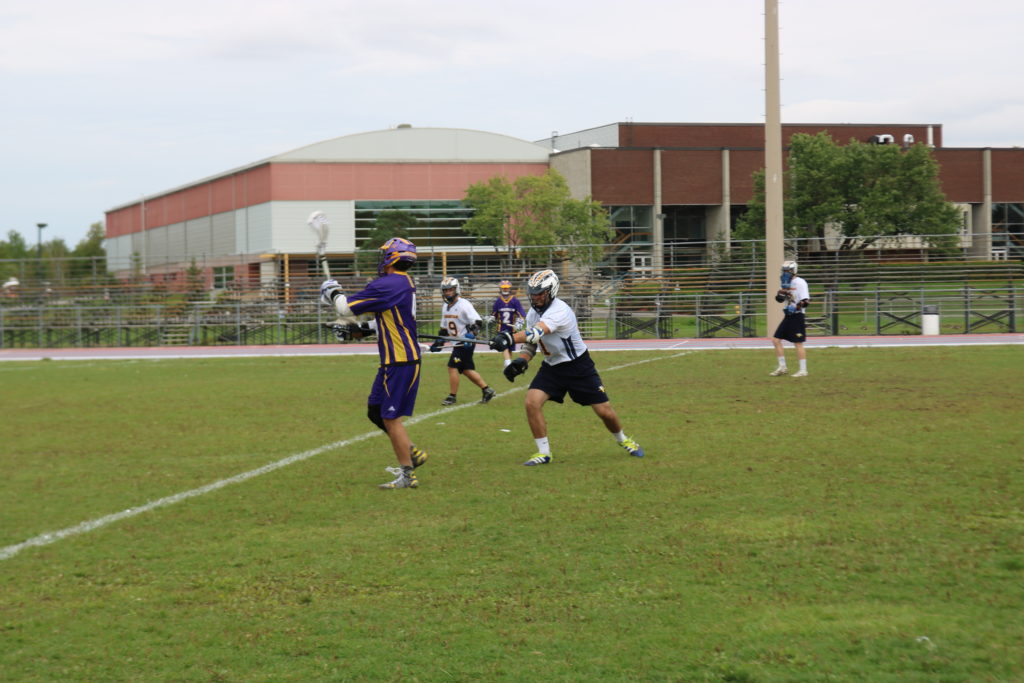 But according to Coach Derrick Gordon, the team still has some work to do.
"Our team let off the gas a bit in our first game against Laurier," Gordon commented, "but that is to be expected given how many players got into the game. Against Mac, I didn't think we played well at all for the majority of the game, but [we] were able to put it in gear when we needed to at the end."
Gordon thinks the team might have a good run this year and a shot at the Baggataway cup if they can string together a complete effort.