by Mackenzie Dempster
For students who rely on Greater Sudbury Transit to commute around the city during the four-month summer break, May 1 signifies the end of the U-Pass and the commencement of monthly bus pass.
The cost of Laurentian's U-Pass, which is included in SGA annual fees, totals $195 for the 8-month academic term. The current rate for students for a 31-day pass for Greater Sudbury Transit is $82 monthly, which totals over $300 for students in order to commute during the summer.
According to the SGA Chief Operating Officer Annual General Meeting (AGM) Report, "there was a slight push from [the] student population to extend the U-Pass over the summer months, however, this did not pass with the other associations."


A 'collective fault'
Former SGA President, Roch Goulet, said that this was a "collective fault" as they did not come to the table early enough to negotiate the cost of a potential 12-month pass.
"The other associations weren't convinced of the benefits" says Goulet.
Lambda reached out to both the Association des étudiantes et étudiants francophones (AEF) and the Indigenous Student Circle (ISC), however neither association was able to comment.
Amanda Lachapelle, Chief Operating Officer for the SGA, explained that there was never really a "strong push" amongst the other associations.
"We intended on working on [an extension] this year, but [then] life happened and to be honest it kind of went off the rails" says Lachapelle.
According to the AGM report, "the U-Pass agreement is between all associations, [and] therefore require all of the stakeholders to buy in to any changes to the contract. The one year contract therefore stands as is for another year with a 4% price increase" due to inflation and the City of Sudbury standards.
"I think what impeded on the decision of actually going forward with it was the conversation with the students and each respective association" Lachapelle said.
"There wasn't enough buy-in from the students in order for us to actually hammer it down and come up with an agreement".
Lachapelle said that had the conversation been started earlier in the academic year, more progress on the matter could have been made.
"The agreement that we just recently signed with Sudbury Transit is just an extension for one year for that [very] reason" added Lachapelle.
"The intention this year is [whether or not] to work towards [implementing a 12-month U-pass]."
Students 'dreading' summer
While many students travel home for the summer and do not require anything other than the standard 8-month pass, there are still students who remain on campus and could benefit from such an extension.
Thomas Wilks, a third year History student, says that he constantly "dreads" the first of May because it signifies the end of the "beloved" U-Pass.
"As someone who doesn't own a car, the bus pass that I get here at Laurentian is like a godsend," Wilks said. "From September to April, I am one happy guy. I can get to where I need to go, anytime, and as much as I like, and to me it's almost like for free."
"As much as I'm stoked when the semester is over and summer's about to start up, I also remember that each month I have to dish out a hundred and some dollars for my bus pass, which definitely sucks. I'm not sure why Laurentian is waiting on putting together a [12-month U-Pass] because I know so many people who would be into it. It would make student life a lot easier".
Anne Dixon, a first year Women's, Gender, and Sexuality Studies student, says an extension on the 8-month U-Pass would be "really helpful and practical."
"Between the cost of tuition and books, I'm not left with a lot of money for the rest of the school year, so the fact that I didn't have to buy myself a bus each month to get to school every day was really nice."
"I'm really hoping that next year the SGA can make the [extension] into the summer; I think it would help out a lot of students who either live here in Sudbury or choose stay on campus. It just seems like the most practical choice."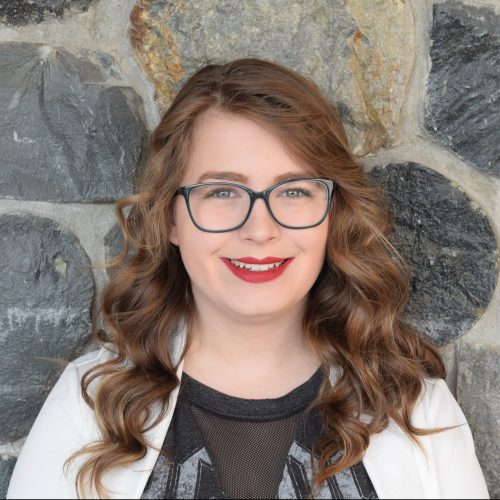 Tommi-Lee Gauthier, SGA President, said that with the re-examination of rates there are other options worth exploring.
"There are a lot of students in Sudbury during the summer, whether they're attending school or not, so it's [important] to consider [our] options [for next year]" says Gauthier.