The voting period for the SGA 2018-19 executive team and senators runs from Wednesday, February 14 to Friday, February 16. Read the following bios to get to know the candidates hoping to be your future president, vice-president or senator, where each candidate was given up to 500 words to present their platform and reasons for running. (The bios are unedited and printed in our physical issue as well as online in the exact way they were submitted to the Lambda.) For more information, check out the candidate Q&A on the Lambda's Facebook page!
Presidential Candidates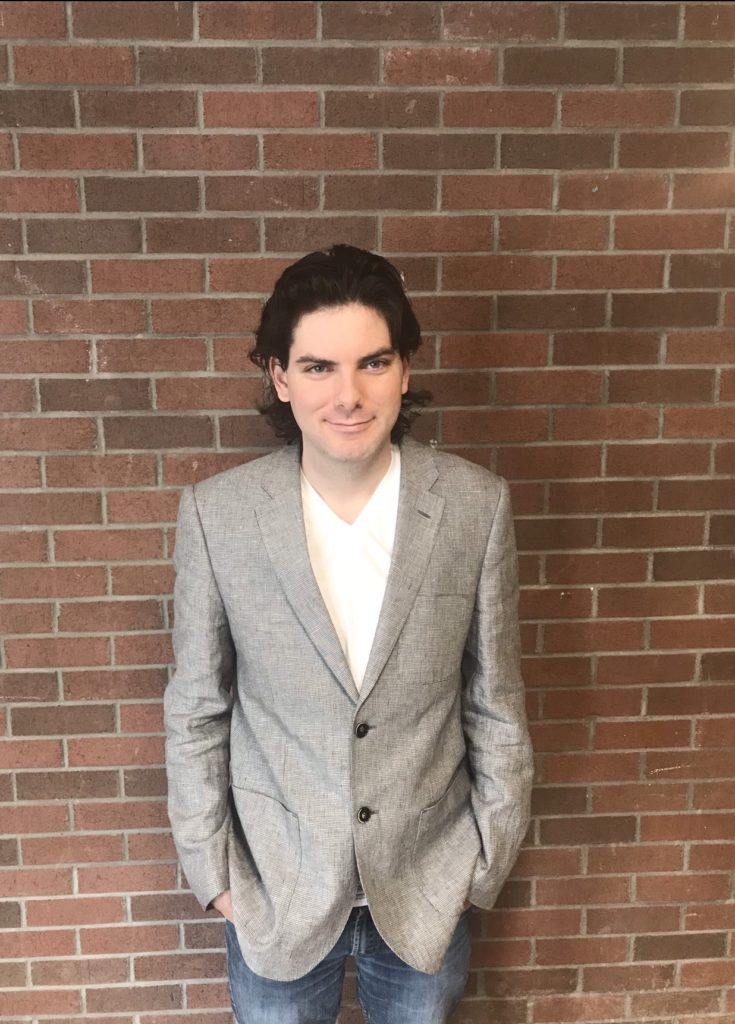 Candidate: Eric Chappell
Year of study: 3rd year Business Administration, specialization in Finance
Bio:
My name is Eric Chappell, and I have been fighting for students behind the scenes for almost two years now. I was able to gain a board seat through perseverance, but I still feel as though I can do more for the Laurentian community. Although SGA feels like a closed system to many, including myself at times, I feel as though I can help bring transparency to the association and better hear the voices of the general student population of Laurentian. I want this position because it will enable me to serve the students better. That is my main goal: to provide a strong student voice and help other students be able to engage. In order to reach this goal of student voice, I have a few main priorities. I would like to mandate at least four AMA's (Ask Me Anything's) throughout the year, which will give a platform where students can have their issues addressed directly. Additionally, I would like to focus on the support of various clubs and organizations at the school to create a more united collective student voice in the face of opposing Laurentian's administration, faculty association, and other organizations that may not have the student's best interests in mind. More referendums are also a priority, as I think historically the SGA has kept students in the dark about important decisions that concern their campus, their schooling, and their money. I also believe that in the fall, board position elections could be implemented in order to bring more democracy to the choice of department representatives, which will make the SGA board more accountable to the students. Overall, I am running in this election not as a solo candidate, but as the representative of the most important aspect of Laurentian: the students.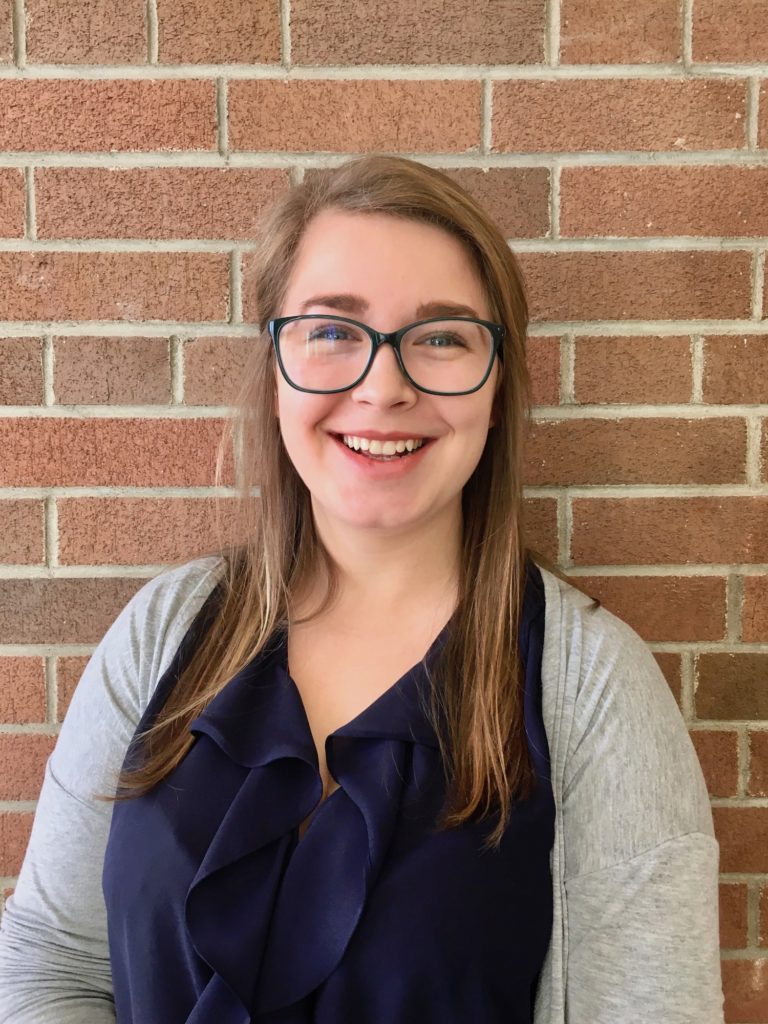 Candidate: Tommi-Lee Gauthier
Year of study: 5th year Sociology
Bio:
If I were elected SGA President, there are a few things I'd want to do! I'd work with the staff and other executives to improve the organization's transparency. I'd push for a sustainable health plan that meets students' needs, and to put a cap on SGA fee increases. I'd work with Counselling Services to try and create a bridging program that connects students to mental health services in the community. I'd push for better representation of students in general and minority groups within the SGA such as the LGBTQ+, indigenous, international, and French students.
This may not seem like a lot, but that's because I want to hear from the students and focus on what's important to them rather than advancing my own agenda and what I think is important. The SGA belongs to the students, and it should be their voice that is heard, not just mine. In order to effectively help people, we need to seriously listen to their needs and work together to figure out the best way to meet those needs.
The Sexuality and Gender Diversity Committee (SAGDC) has made great strides towards creating a more LGBTQ+ friendly and accessible campus by pushing the university to create accessible, barrier-free washrooms with appropriate signage on them. They've also worked hard to implement a preferred name policy. I'd like to keep this momentum going by working with the SAGDC to create a policy where all Laurentian's documents and course provided materials, such as tests, assignments, presentation slides, syllabi, and policies, use gender-neutral pronouns going forward.
I want to implement a policy which would make land acknowledgements at SGA events a must. Indigenous Student Affairs, the Indigenous Student Circle, and other Indigenous groups on campus should be able to get traditional food prepared by indigenous people on campus without issue from Chartwells. If that agreement is not in place by the end of this year, I will work to ensure that it is by the end of next year. I would like to meet with these groups to see how they need the SGA team to support them in their endeavours.
I want to build better channels of communication between the SGA and Laurentian International so that international students know that the SGA is there to support them. This relationship would also allow the SGA to host events and campaigns that meet their needs as well.
J'aimerai travailler avec l'AEF pour créer un espace français sur campus comme celle qui existait avant la modification du campus. Laurentienne est une des deux universités bilingues en Ontario et l'AGÉ est une organisation bilingue. C'est le temps que l'AGÉ commence à servir les besoins de tous ses membres !
I want to work with the AEF to push for a French space on campus like the one that existed before campus mod! Laurentian is one of two bilingual universities in Ontario, and the SGA is a bilingual organization, the SGA needs to start catering to all of its students' needs!
Vice President of Policy and Advocacy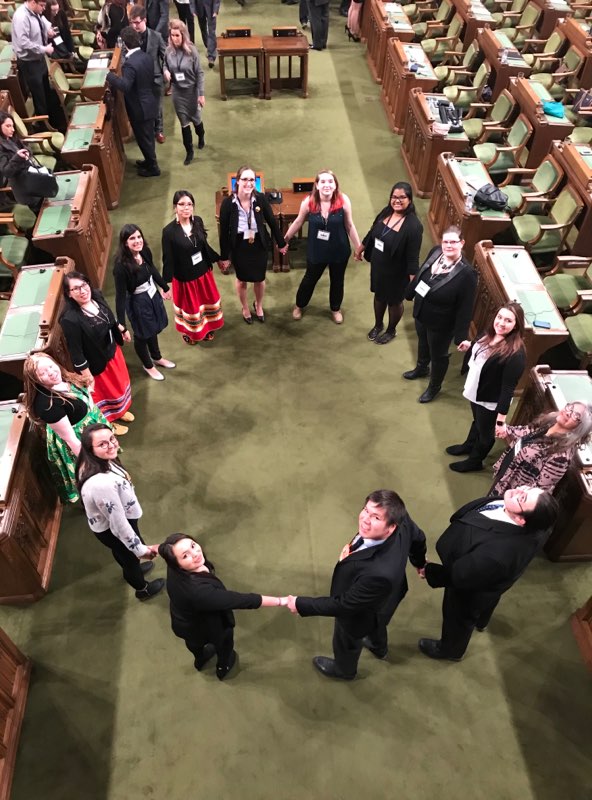 Candidate: Azhiniienhs Kwe (Kaella-Marie Earle)
Year of study: 3rd year Chemical Engineering
Bio:
Aanii kina wiya (Hello all!)
My name is Azhiinienhs Kwe (Little angel woman) and I'm pleased to run on behalf of you for the position of Vice President, Policy and Advocacy for the SGA.
I'm the one with the circular glasses (bottom left, grey sweater), and maybe I'll use that as a metaphor.
I chose this picture on purpose. In the Indigenous circular structure of government, no one governs from a top-down power arrangement but rather as part of a circle. From within a circle, decisions must be made with an understanding that all the choices we make affect the entire circle. The circle also allows us to stay connected in a way that allows for any member of the circle to have some understanding of the issues others in the circle may be facing, and allows each member to have a say in solution building.
With that in mind, I have plenty of advocacy and policy development experience.
On government: Current president of Northern Council of New Democrats, political advocacy within Sudbury, mining advocacy with MIRARCO, Canadian Mining Association for the Sudbury Supercluster.
On people and health: Advocacy for Indigenous human rights and the rights of marginalized folks (I'm Indigenous, a woman, and disabled – so I have a little bit of experience deciphering some of the systems that need attention on campus). I recognize our need to centralize mental health provisions for students as well as provide support for women, BIPOC, LGBTQ2S+ community.
On climate change: Currently assisting the Divest LU group led by Theresa Rost to help divest our university from fossil fuels. Also have experience co-organizing demonstrations against fossil fuel projects and against climate change, trained in climate change action and advocacy by former Vice President Al Gore (Climate Reality).
On academics and extracurriculars: Advocacy for students with the Canadian Federation of Students as well as previous positions with Indigenous Student Circle, SGA Board of Directors, Laurentian Senate and Laurentian Board of Governors. I've also sat on an appeal committee. Participated in events like LUPSA's Model Parliament (party whip), panelist/presenter for Spirit of the North, Debwewin Indigenous Education Week, Canadian Aboriginal Mineral Association. Advocate for Indigenous content in science and engineering.
In engineering, everything is circular and team-based toward a common goal. I expect this role to be the same, where my primary job will be both to listen to you and to communicate effectively to you. From there, we can navigate our way toward solution making. Biindigen, welcome to the circle, and let's get some good work done.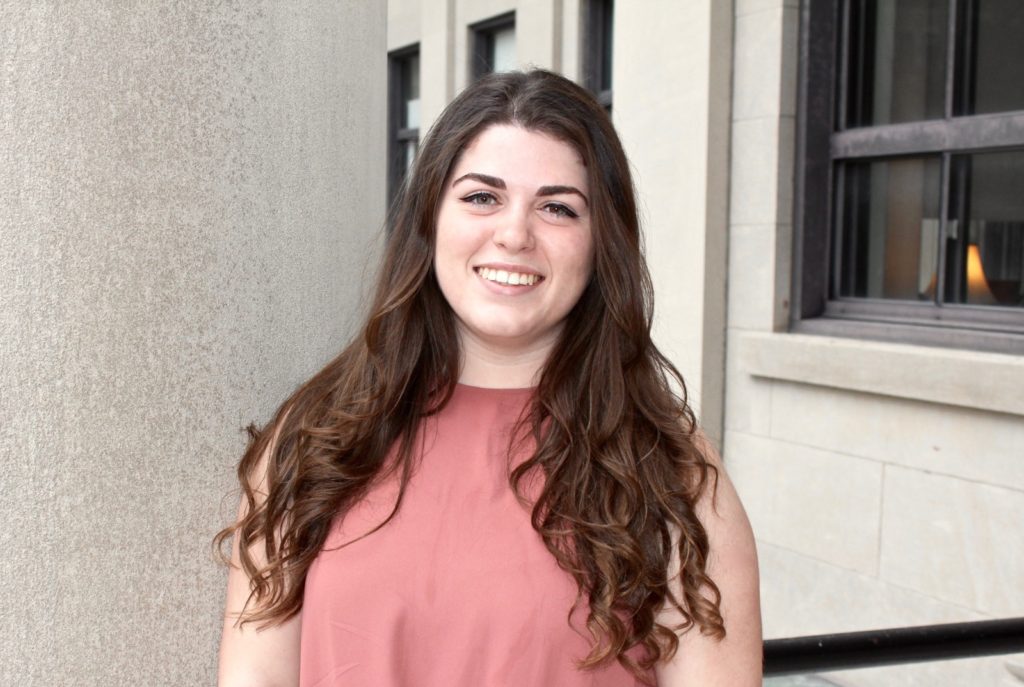 Candidate: Kathryn Kettle
Year of study: 4th year Biomedical Biology
Bio:
Hi Laurentian students!
My name is Kathryn Kettle and I am one of your SGA/AGÉ Vice President of Policy and Advocacy candidates for the 2018-2019 school year. I'm currently in my fourth year of biomedical biology. I was raised here in Sudbury, but I haven't been at Laurentian since the start – I'm a transfer student from the University of Ottawa. Some of my favourite things to do include playing piano and guitar, participating (but not excelling) in sports, and spending time outdoors. I was also one of the faces working behind the SGA V-Desk this school year.
If I were to be elected as the SGA's VP Policy and Advocacy, I'd wish to touch on specific aspects of academics, health and wellness, northern student issues, and communication/transparency between students and the association.
Many other post-secondary institutions have academic regulations that we don't – things like requirements for feedback in course/professor evaluations, rules on information your course syllabus should provide, and deadlines set for faculty to return grades to their students (how many of us have only received midterm marks AFTER the course drop deadline has passed?). The introduction of these policies would benefit so many of Laurentian's students, and for many, could be the difference between a passing or failing grade.
Next year, I'd like for students to become more educated with regards to what the SGA has to offer, and how their fees are distributed. I'd like to improve online communication between students, the SGA, and the university. I would like to push for another referendum for mental health, and add an opt-in feature to the SGA health plan for additional counselling services. I would also like to reach out to our students and to the SGA's constituent groups to find out which issues we should put forward at both institutional and larger scales.
I also want to continue learning about advocacy issues pertaining to students through CFS and OUSA, our representative student organizations. After being a student author on an OUSA policy paper this year, I wish to guide students in the creation of new policies during the 2018-2019 school year. I would also like to encourage the use of OERs (open educational resources – free course materials!) on our campus.
If I were to be elected VP Policy and Advocacy, I would hear our students out on the issues they face, and be a voice for them when advocating at higher levels. As a transfer student, I have participated in events with other student associations, and through this I saw how student engagement was handled. I have also lived in residence, off-campus away from home, and at my own home while attending university, and with these different perspectives I believe I have a good understanding of the benefits and issues associated with each situation. I believe that my knowledge of the SGA coupled with my past experience at Laurentian University and the University of Ottawa make me a qualified leader for our students next year.
Vice President of Student Life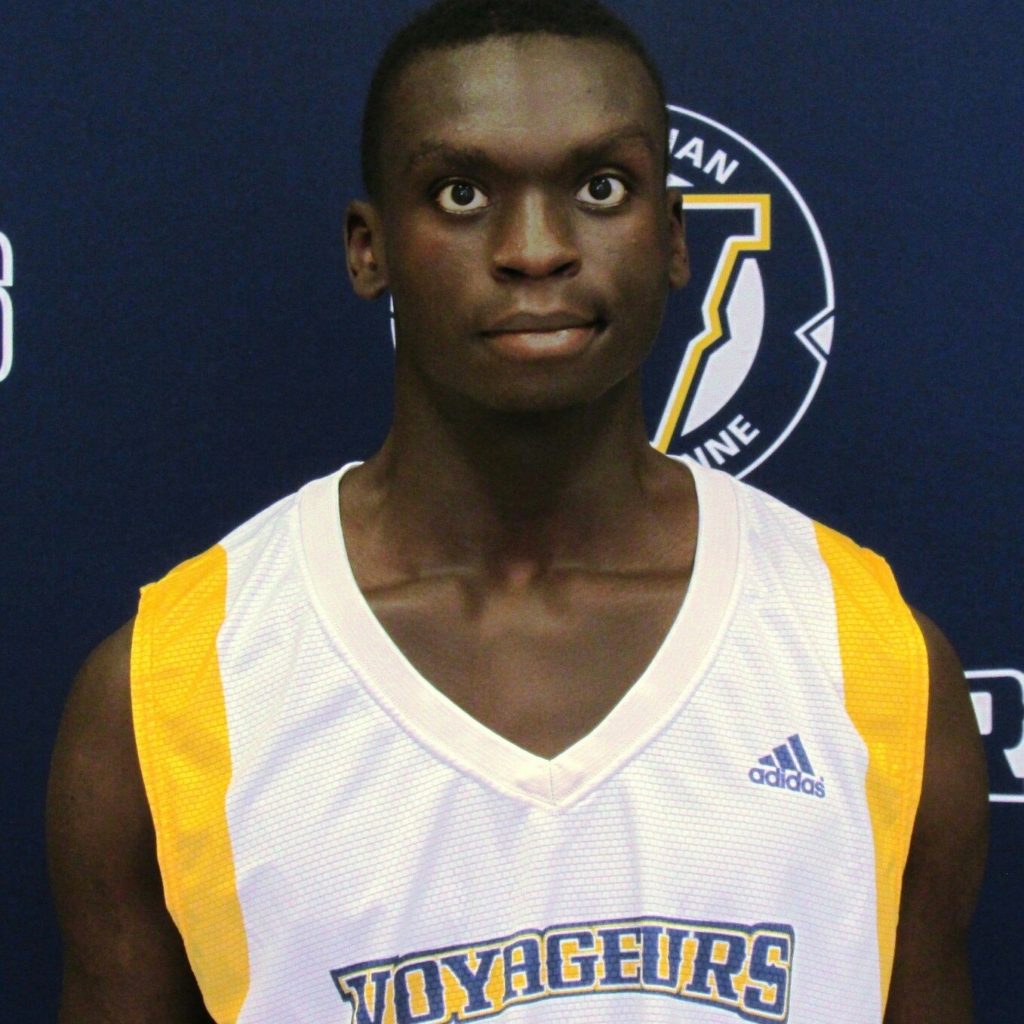 Candidate: Juac Aguer
Year of study: 3rd year Chemical Engineering
Bio:
Hey there! I am Juac Aguer, a third year Chemical Engineering and Men's Basketball student-athlete here at Laurentian University. Although, I am "from" Ancaster Ontario, I was born in Cairo, Egypt and partially raised in the United Arab Emirates and Germany. Since the cradle, I have always enjoyed helping others and because of this innate enjoyment from helping others. I had become a volunteer paramedic with St. Johns Ambulance (AMFR-1) when I was sixteen. Being an AMFR, allowed me to give minor medical care to attendees of concerts, festivals and conventions. In my slight exposure to the medical field, I quickly realized that blood is bloody and probably not for me. Through that, I decided to switch my career aspirations over to a different aspect of healthcare; Pharmacology. This shift, coupled with my athletic abilities, is what lead me to Laurentian. Laurentian offered me the opportunity to enroll in a versatile undergrad program and continue to play a sport that I loved. I came to Laurentian from a catholic high school, on the north side of Hamilton (St. Jean De Brebeuf C.S.H.S.) During my time at SJB, I noticed the educational disparity that surrounds us in its forms of autonomy, governance and professionalism of staff. After my epiphany, I joined the Hamilton Mayor's Youth Advisory Council and had been elected the trustee of my school board, then later elected as the Golden Horseshoe Representative in the Ontario Students Trustee's Association. From the position(s) that I had held, I ran many programs with the goal of promoting a positive school environment. One of these initiatives, was that I started a Gay Straight Alliance (GSA) convention where LGBTQ+ students from across the province were able to convene, express the challenges they face and recollect on the adversities they'd overcome. I believe in a positive and accepting school community, and I'm looking forward towards collaborating with likeminded individuals during my hopeful tenure as your VP Student Life.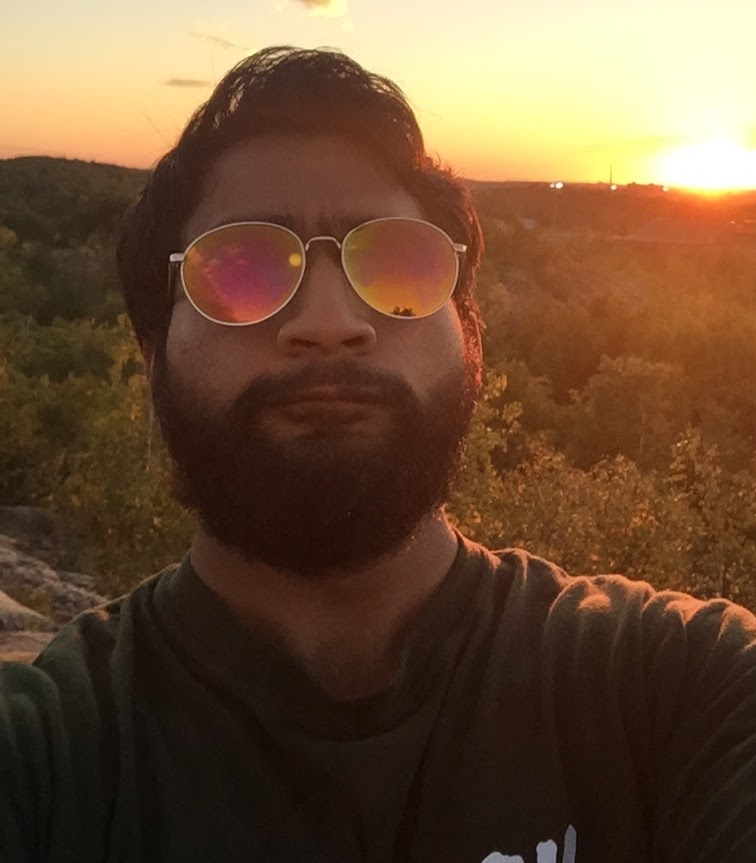 Candidate: Sahir Nagi
Year of study: 1st year Business Administration
Bio:
Hi everyone my name is Sahir Nagi, I am a 3rd year Laurentian Student but in my first year of the BBA program and I am running to be your next Vice President of Student Life. Although my name is Sahir you can call me David because I intend to beat Goliath as the best VPSL Laurentian has ever had.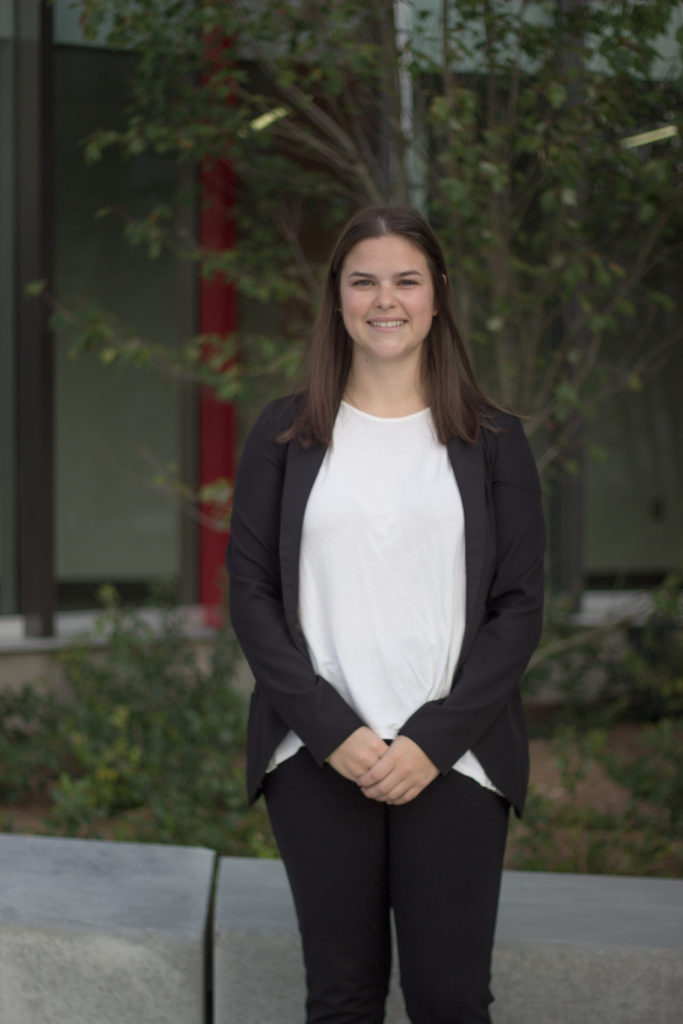 Candidate: Whitney Simpson
Year of Study: 3rd year Sports Administration
Bio:
I have the knowledge and skill set to successfully execute all types of events and activities. I have worked closely with the director of programming of the SGA for this school year which has given me the ability to see the associations strengths and weaknesses. I can now take the things that did work and the things that didn't work to improve for next year. I want the SGA to be more financially responsible and to do their due diligence to touch on all aspects of students' life. Each student should feel like their student life has been enhanced in some way or another. Some areas I would like to improve include more focus on education and inclusiveness with our constituent groups on campus. This includes but is not limited to ISC, Pride, and the Women's Centre as well as a focus on adequate mental health resources. There should also be a focus on our tri-cultural mandate and international students.
Student life goes well beyond just events so, although VPSL does plan events it is important that the VPSL works closely with VPPA to ensure events include an advocacy piece. This means that events will have an event component as well as an advocacy component making advocacy "fun". This includes ensuring students are aware of things such as financial resources, our on-campus food bank and any other issues that students need advocated.
The VPSL should have a strong relationship with each club, I would take the steps to ensure each club had an open line of communication with both myself and the Director of Outreach.
The events we hold should do a much better job incorporating all SGA students rather than just those that live on campus. We have to remember that majority of our students live off campus as well as those students who attend the McEwen School of Architecture. There needs to be a bridge between on campus students and off-campus students. This includes hosting more off-campus events and providing transportation from other locations than just campus to cater to these students.
Another aspect I would like to focus on is "Make Pub Great Again". This includes bringing back daily drink specials, getting more student input into what events we host, and bringing changes to pub nights to make them more appealing to all!
It is important to also work towards improving our varsity athletics on campus. Varsity games should be a huge aspect of student life but unfortunately we, at Laurentian, are struggling with this. A personal goal I have is to work closely with athletics to ensure students are engaged with our varsity athletes. The kick off to this would be bringing to life a Laurentian Homecoming!
As does everyone else, I feel the most important thing I can do is provide transparency between the SGA and the Students. Everyone student has the right to know where the money they are paying is going. Students should not be left in the dark about anything.
Senator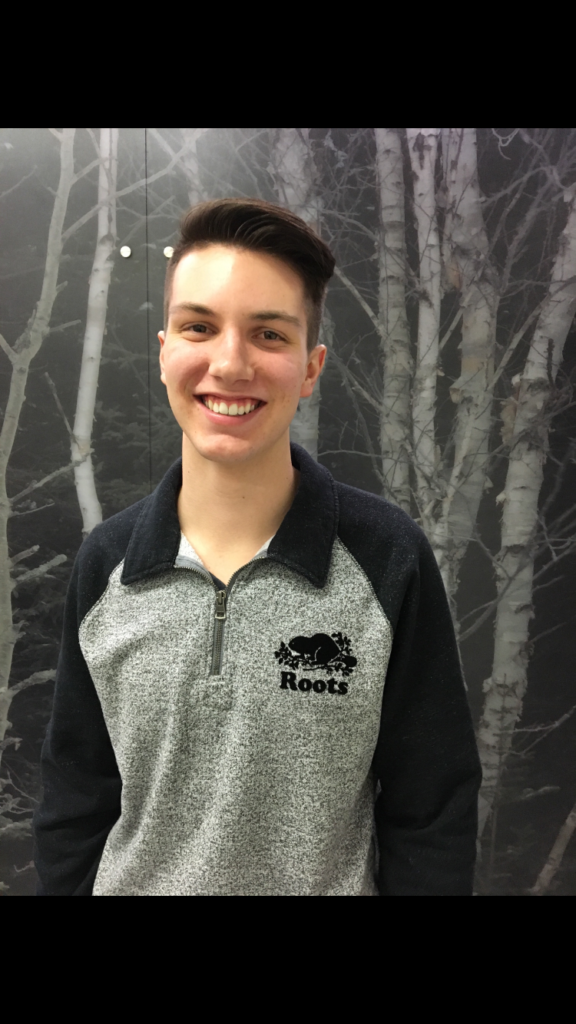 Candidate: Jacob Fielding
Year of study: 2nd year Political Science
Bio:
Hey Laurentian! My name is Jacob Fielding, I'm 19 years old and I'm a 2nd-year student running to be one of YOUR next SGA senators. I was born and lived here in Sudbury for my first 10 years, then had the pleasure of living in Sault. Ste. Marie for my high school career. Once the opportunity to come back to Sudbury presented itself, and attend Laurentian for post-secondary came to me, I took it, because I'm a true Sudbarian at heart. Throughout my life it has been my passion and duty to serve others; to be the voice for those who don't have one, to stand up for those who are not able to stand for themselves. I feel I am a good candidate for senator because I know I speak for all students when I say that more representation by and for students is crucial for the duration of the governing by the Students General Association. Too often I've heard the complaints and suggestions of my fellow students become excluded from policy focus either because no one was listening, or students did not have the proper channels of communication to make their voices heard. I seek to change this unfortunate reality by ensuring that all groups and and all members are heard, and their wants, their needs, brought forth as future policy focus. If elected I can guarantee with extreme confidence that I will be a voice for all students; I will be your bridge to the change that you so desperately want to see within our university.
All members have a right to active participation in how this Association can work for and with them, I believe this is the right way. No association, no group, no union is anything without its base members; members who are financially supporting its existence. Given this fact, it is only natural that SGA members have the right to complete and open transparency on its affairs, dealings and how, on a day-to-day basis, the decisions made will affect students and their university careers. Coming from a family with a long history of supporting and donating to our university, I feel it is now my turn to make my contribution; to leave a positive and changing mark, not just within the borders of our campus, but within each and every student here as they learn, grow, and experience; carving their futures and shaping their destinies. I am honoured by the opportunity to serve my fellow students. Though we may come from different backgrounds, different places, different experiences that shape our lives in different ways, I, as your aspiring SGA senator will make it my priority to be an equal voice for all, because despite the differences we may have, we all share a desire for positive change. I will represent you in every way I can, I will be a voice for and of the students, I will be YOUR voice.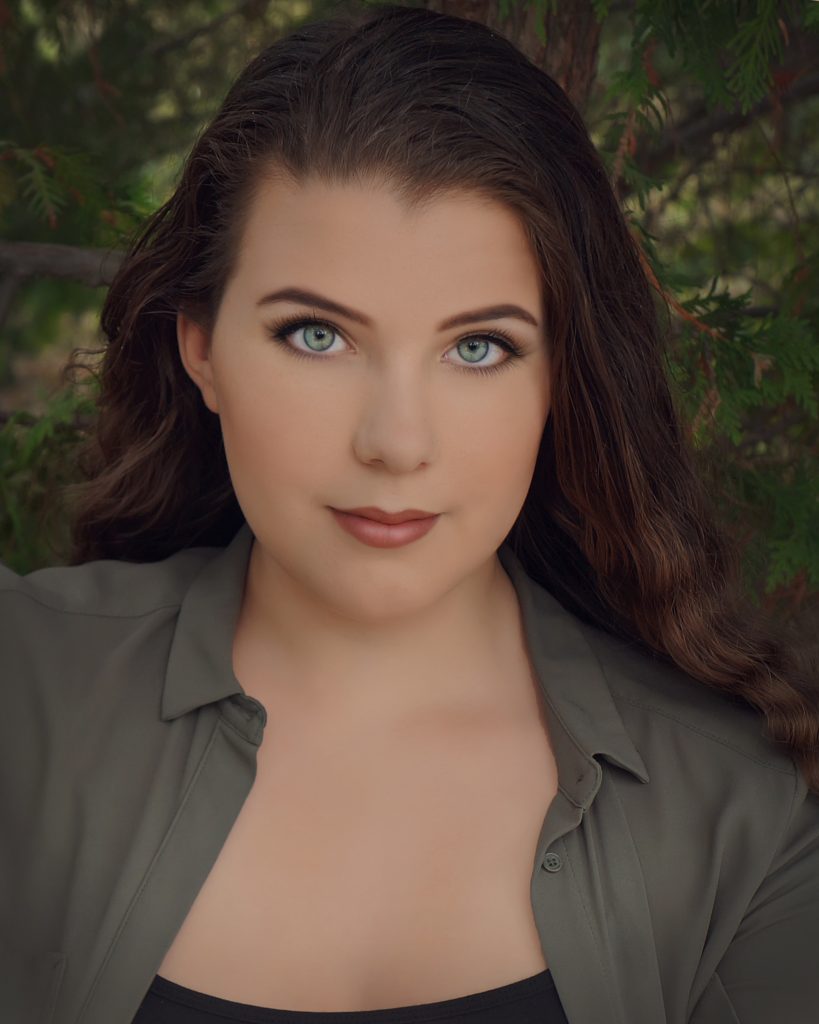 Candidate: Katlyn Kotila
Year of study: 1st year Political Science
Bio:
Hello everyone! My name is Katlyn and I am a first year Political Science student here at Laurentian University. I am a recent alumni of Sudbury Secondary School and a former Rainbow District School Board Student Senator where I held my position for one year. I am fairly active on campus and when not in class you can find me acting as the Vice President Public Relations for the True North Toastmasters club located here on campus. I want to be a senator because I am very passionate about making a difference here at Laurentian and I want to be a loud voice for those who feel as though their thoughts and concerns are not being heard. I think it is time that those in power better understand the needs and wants of our diverse community of Laurentian students and I hope to be able to help bridge that gap both on the board and senate levels. If elected senator I hope to continue to advocate for Open Educational Resources, bring forth an important discussion in regards to our current exam scheduling policy, help to implement better strategies for educating our new students on the services we have to offer and finally continue to fight for better accountability and communication within the SGA. Regardless of whether or not I am elected as a senator I will continue to fight to be a voice that students can trust and hope that I can inspire people to work towards making this university the Laurentian that we deserve.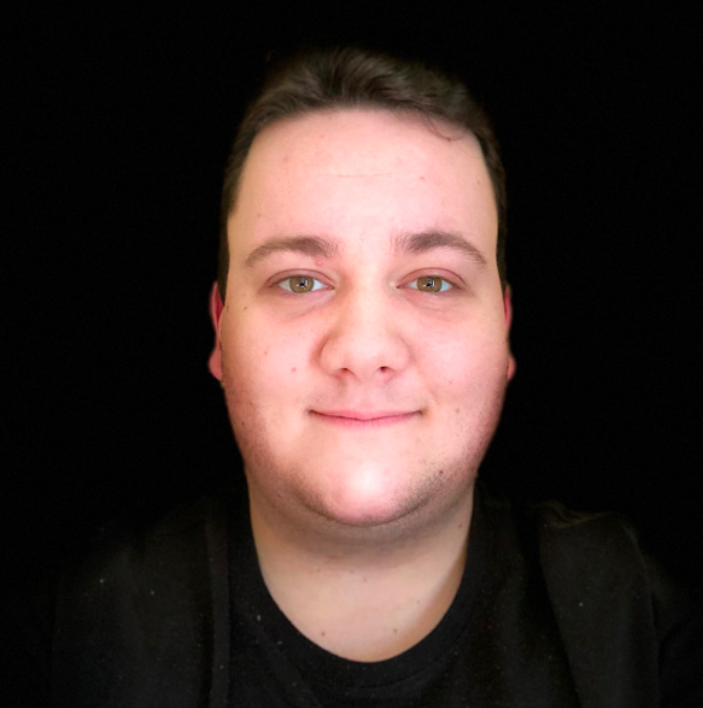 Candidate: Matthew Keith
Year of study: 2nd year B.A. Psychology
Bio:
Hey SGA members! I'm Matthew Keith and I want to be your SGA senator for the Laurentian 2018-2019 school year.
The reason you should vote for me is simple: I WILL WORK HARD FOR YOU BY BEING YOUR VOICE!
If I am elected as senator, I will fight for better meal quality and choices at the Great Hall, a more comprehensive student health plan, and more notice and promotion for events held on campus. Any issues or ideas that you bring to me will be presented to the SGA board.
After completing my first year at Laurentian while living in residence, I have determined the strengths and weaknesses of the SGA and the facilities and I am determined to change the issues I have found.
I am a second year BA Psychology student with aspirations to go to medical school to specialize in psychiatry. I currently live in a small community between Sudbury and North Bay called Lavigne. I am an active volunteer in my hometown of Lavigne, with the local community centre, the Centre Communautaire de Lavigne. I am also an active volunteer with the Alzheimer's Society here in Sudbury.
In the past, I have been employed as a lifeguard, swimming instructor, and an aquatic supervisor with the City of Brampton Aquatics Department. My work during my employment with the City of Brampton was highly commended by supervisors and coworkers due to my relentless work ethic. These positions served to reinforce my skills of organization, responsibility, and interpersonal communication, while also teaching me valuable life skills such as confidence, ability to pay attention to fine details, problem solving, and critical thinking abilities. Aside from my employment skills, I am reliable, trustworthy, self-motivated, dedicated, and professional. Ask anyone and they'll tell you I have worked hard my entire life to be highly successful at whatever task to which I turned my attention. I consider myself to be an outstanding worker who works to satisfy the needs of everyone I have had the pleasure to work alongside.
I have an unending passion for excellence and the work ethic to achieve and surpass it, as well as your expectations!
If you have any ideas or concerns, please contact me at mkeith@laurentian.ca and I will be your voice and present your suggestions to the SGA board.
Now my attention is turned to my next goal: to become your 2018-2019 SGA Senator. It would be my honour to represent all SGA members and to work hard to make Laurentian even better!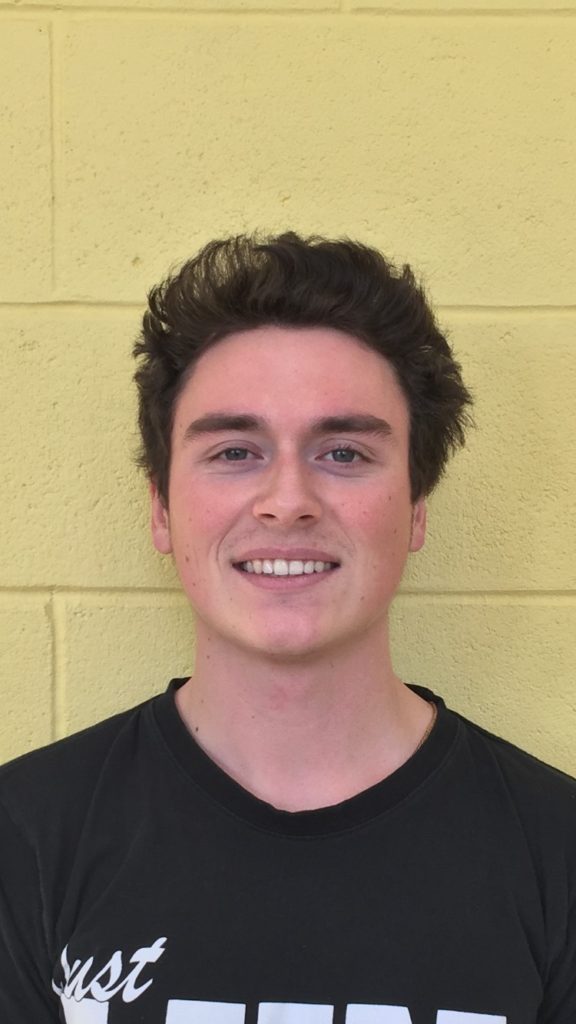 Candidate: Tomas Grant
Year of study: 2nd year Outdoor Adventure Leadership, Concurrent Education
Bio:
Dear fellow SGA students, it is with great honor that I would like to continue my position as senator and run again for the 2018/2019 school year! As a senator I see a great opportunity to advocate for not only myself, but others and to have everyone's voice be heard! I hope to bring new ideas and creativity to the SGA.
I have been a senator on the SGA for 3 weeks, as an empty position arose and I quickly jumped on the opportunity. Entering half way through the term has been a quick adjustment but I feel as though I have risen to the occasion and cannot wait to pursue this position again next year. I would highly encourage anyone who has ever been too shy or nervous to take on a leadership role to get involved. I can't wait to help create opportunities for others.
As a second year Outdoor Adventure Leadership student I have a strong background working well with groups to overcome tasks. I have lead many participants as a Leadership trainer through YMCA Camp Pine Crest, along some beautiful rivers in Canada. I believe I have an outstanding confidence and a spontaneous personality to bring some new life to the SGA. Connecting with students and hearing their wants and needs is my specialty. Caring for others and always keeping the best interest of students as a priority. I am here to represent the students and devote myself to improving the experience of others at Laurentian University.
I am currently a Peer Mentor with the Residence Life Team on West 4! A supportive role for students on the floor and in my building. This role has taught me to consider and listen to the concerns of others while working on finding solutions. Living on campus has connected me with a large majority of students at Laurentian. This has helped me bridge the occasional communication gap from the events, information and tools that the SGA has to offer for the students. On fridays, I enjoy playing in the Residence Hockey League as a member of team USA. I have never been a great goal scorer but I know my teammates will back me when I say "I always backcheck".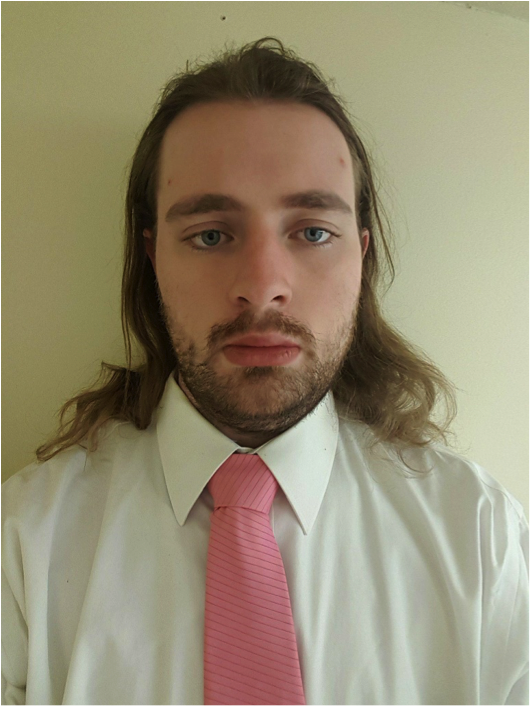 Candidate: Troy Liddell
Year of study: 2nd year Chemical Engineering
Bio:
Hello, my name is Troy D. Liddell and I am campaigning to become a 2018-2019 SGA (AGÈ) Senator. I am a 2nd year Chemical Engineering student within the Bharti School of Engineering. I trust that my former academic experiences, passion for fellow peers, and desire to set forth improvement warrants a successful campaign. I, like many others, see that the SGA (AGÈ) is in a position of transformation: recovering from the past, bettering for the present, and preparing for the future. Like any entity, a degree of security is needed for such growth, which brings forth my T.A.R.P protocol.
Before I discuss my ideas and proposals, I will bring light to my academic past. I initially enrolled at UWaterloo for Pure Mathematics in 2012. During my stay, I involved myself within MathSoc, the governing body for math students, as a first-year representative as well as a senate representative for student residence. As my academic interests drifted away from pure math, I moved back home and enrolled in Chemical Engineering Technology at Sheridan College. At Sheridan, I expanded upon my UWaterloo degree of involvement tenfold. I got involved in the Sheridan College Chem. Club, holding positions of First Year Representative, Director of Communications, and, most recently, Co-President (Senior Title). Though my three years, I managed to increase membership from 5 devoted students to 30+ devoted and part-time members and co-developed several community events. I also maintained close connections with the Sheridan Senate and Sheridan Student Union. Upon graduating, I took my talents and passion North to continue my academic and communal growth.
As a Senator, I would have the duties of representing the SGA (AGÈ) at LU Senate meetings and representing my fellow peers at SGA (AGÈ) board meetings. In a preceding paragraph, I mention a T.A.R.P protocol, each letter represents an area of importance that the SGA (AGÈ) should adhere to: Transparency, Accessibility, Responsibility, and Participation. First, it is critical that any student association be willing and open with sharing information with their members. Whether it be minutes of board meetings or a better explanation of annual expenses, every member should be able to have free access to such data. Second, Laurentian is home to a vast and unique blend of cultures, ethnicities, languages, and impairments (physical, emotional, and mental). As no two students are the same, it is vital that every student has the same degree of support and opportunities to make the most of their LU experience. Third, those of elected positions must remember that they are the embodiment of the LU student body and must be held to such; SGA (AGÈ) officials must hold themselves to a high degree not just from their own image but for the countless students that they represent. Fourth, much like being assessable to students, the SGA (AGÈ) must ensure that it promotes itself and hosted events to ensure successful turn outs and a strong degree of LU unity amongst its students.