By Riley Brooks, Contributor
While the Dos Equis man might be the most interesting man in the world, Dr. Brawn can certainly claim the title of Laurentian University's most interesting professor. Always clad in a suit and tie, the associate Law and Justice professor's presence on campus is easily distinguished. His classes fill within hours of class registration opening; you only have to follow the path of achievements that make up Dr. Brawn's life to understand why.
Even before taking his charisma, sarcasm and personally embarrassing anecdotes into account, Dr. Brawn is highly regarded amongst students for his style of lecturing. There isn't a more efficient lecturer on campus; Dr. Brawn has perfected his style over his 20-year stint at six institutions. From this, his classes are reliably 60 minutes in length, where not a single word is wasted. Topics are only discussed if they're educational or examinable; any clarification of a legal issue is reinforced with an example where Dr. Brawn learned the hard way, each story beginning with his veritable catchphrase, "I had been practicing law for all of two minutes when…"
Dr. Dale Brawn was born in a tiny Saskatchewan farm community, but grew up in Brandon, Manitoba, his father having pioneered Brandon's first television sales and services business without a high school education. Dr. Brawn did not have a slow start, even as a teen. "I was school president, captain of the school's basketball and volleyball teams, ran track, won the school's chess championship, won the men's singles, doubles and mixed badminton championship, played soccer and for most of my time in high school was active in the drama club," he said. This is not to be mistaken for a humble brag. "I attended a high school of about 350 students, which gave me a chance to take part in more activities than would likely have been the case in a larger school," he said.
He then moved on to Brandon University, where he attended no more than 20% of his classes and kept an average in the 50s, until he righted the ship for the remainder of his undergraduate studies. "I did not shine in my first year as an undergraduate student," he said. Earning his degree in "Absenteeism", as he likes to call it, Dr. Brawn entered law school at the University of Manitoba, with what he describes as what must have been "the lowest grade point average in the school's history". Forever downplaying his own achievements, Dr. Brawn swears "the only time I ever saw an A was on someone else's transcript".
His law career began with him working as an article student for Manitoba's largest law firm. Once called to the bar, Dr. Brawn moved to Winnipeg to work for a small firm in a town of about 4,000. Within a year, Dr. Brawn owned the firm and, five years later, employed four lawyers and a significant support staff. It was once he felt more like an office manager than a lawyer that he decided it was time for a change.
"Other than a lawyer, the only thing I ever wanted to be was an academic," said Dr. Brawn. Pursuing this, Dr. Brawn completed his masters in history and later, his masters in law at the University of Manitoba. Following this, he was a lecturer at Osgoode Hall's legal research and writing program while completing his doctorate.
He was approached by both Laurentian University and University of Tennessee law school during his doctorate to be a lecturer, and chose the snow and cold over the warmth and whiskey—a decision he's never looked back on.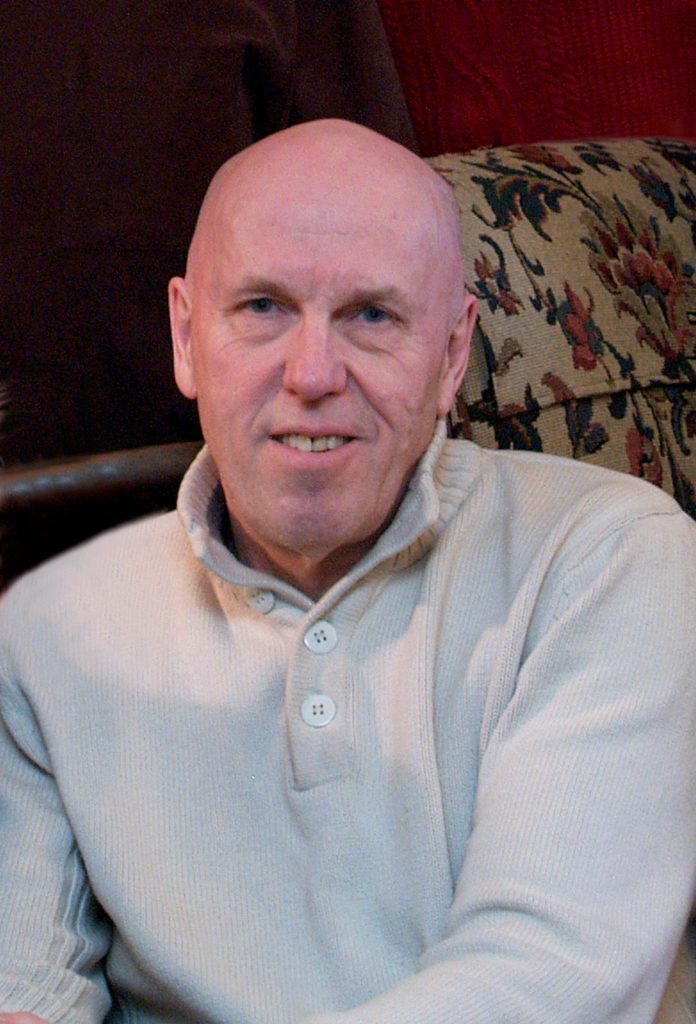 When he is not teaching or practicing law, Dr. Brawn's passion is writing. Having written for his high school and university papers, he then moved on to be a stringer for Winnipeg's largest dailies and several of Maclean's magazine trade journals, and has produced six published books with a seventh on the way.
"The first non-academic book I wrote actually came out of a conversation I had with my father," Dr. Brawn said. Once, Dr. Brawn's father confessed that the one thing he had regretted not doing in life was writing. The very next day, Dr. Brawn pitched a weekly column written by him and his father together to the editor of the Brandon Sun. The column was called Every Stone Has a Story. "Essentially the idea was that we would wander through local cemeteries, and tell stories about some of the once-famous-but-now-forgotten people buried there," explained Dr. Brawn. "The column became the paper's most popular, and out of it came two books, both of which were collections of the columns."
Dr. Brawn is currently practicing a few hours a week at a local family law firm in Sudbury. He spends virtually all of his time in court, as these days he gets the biggest charge out of "the cut-and-thrust nature of arguing on your feet." He carries himself with great humility, despite marked successes and a larger-than-life personality. When he asks his students, "How the hell are you?", you know he really means it.
For some, it's his scarcely-believable anecdotes that stand out the most. In his mid-twenties, for instance, Dr. Brawn played hockey on the same line as NHL Hall-of-Fame-er Bobby Hull in an exhibition game. "I tried to score on a pass from his son Brett," Dr. Brawn explained. "Apparently the pass was intended for Bobby, and when I screwed up Bobby skated over to me and politely informed me that he thought I was the biggest a**hole he had ever met."
"I have lived long enough that I a, no longer certain that I actually did some of things for which I take credit," laughs Dr. Brawn. Regardless, Dr. Brawn is an indisputably successful academic, author, lawyer, and lecturer. His friendliness, sarcasm and penchant for delivering hilarious personal stories make him approachable for students who scramble to be in his classes. As a professor, he strives to challenge you and to facilitate your success; person to person, he taps into his incredible bank of stories, to make you laugh or make you think. Whether it's formal or informal, it is always worth your time to chat with Laurentian's most interesting professor.