By Oshani Amaratunga, Contributor
As of August 21-22 2016, Laurentian University became the first post-secondary institution to host a Federal Cabinet Retreat.
Over the course of the two-day event, Prime Minister Justin Trudeau, accompanied by over 100 government officials, stayed overnight in LU's West Residence; they attended cabinet meetings during the day at Alphonse Raymond. In addition to the Prime Minister, Laurentian hosted all cabinet ministers, and several deputy ministers, ministerial chiefs of staff, and officials with the Privy Council, as well as the Canadian Ambassador to Washington.
"It's a great opportunity to showcase the university," said Dominic Giroux, President and Vice Chancellor of Laurentian University. "I think it's really cool for students to know that the federal cabinet and the Prime Minister chose their university, and are staying in the same residences that they'll be staying in [during] the academic year."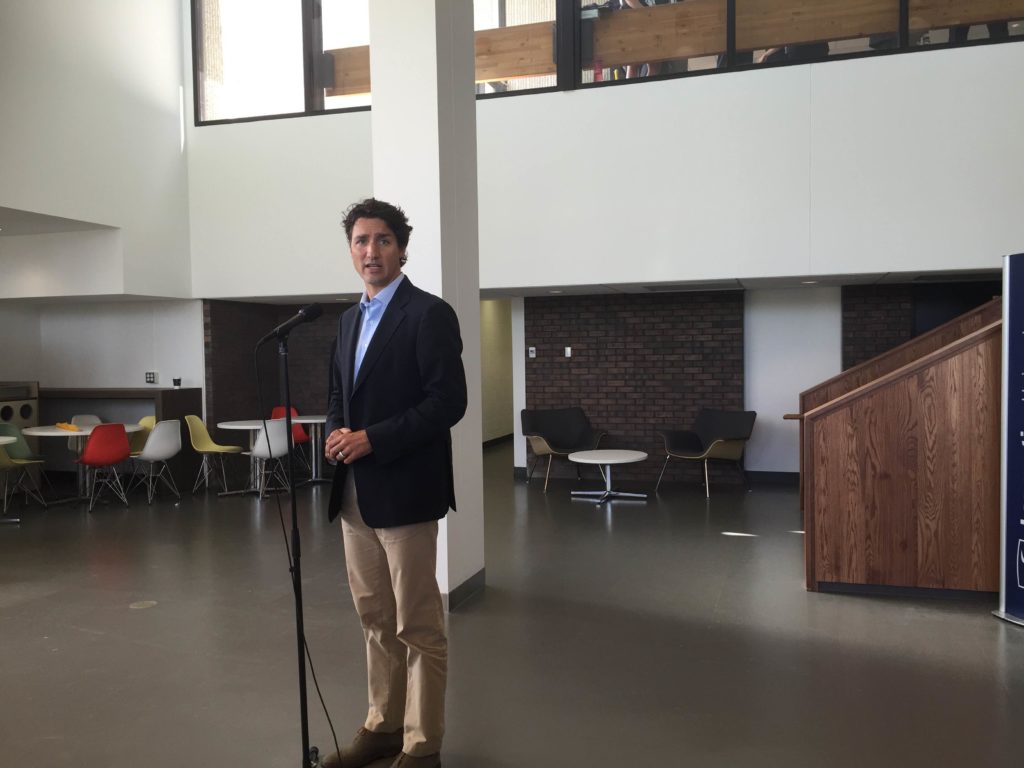 For Prime Minister Justin Trudeau, youth engagement in politics is crucial. Trudeau stressed that young Canadians need to be taken seriously on the political stage. "Young people have long had a bad rep for being disconnected or apathetic when in fact, young people care deeply about their community and their world and are just looking for opportunities to be heard," explained the Prime Minister. Trudeau made reference to recent voting patterns, stating, "One only has to look at the voting patterns in the last federal election to realize the significant contribution and impact that young people had on public discourse and indeed on governance in this country." The Prime Minister went on to say that national issues affect everyone, and therefore it is important that young people stayed engaged. "We must continue to encourage young people from across the country to step up, [and] get involved in their communities in various ways," he emphasized.
When asked how the visit will impact LU students, Mélanie Joly, Minister of Canadian Heritage, described the desire to keep the student connection alive. She explained that staying on student residence brought her back to her "heyday" as a graduate student. "We want to ensure that, ultimately, students see us as one of their voices, and leaders that can represent them," said Joly. As for Bardish Chagger, Minister of Small Business and Tourism and House Leader, having the Cabinet Retreat at LU gives students the opportunity to be engaged within their community. Chagger, who has three post-secondary institutions within her riding in Waterloo, Ontario says she "loves representing them." "This is an opportunity for students to be engaged and to keep up the good fight," Chagger added.
During their stay, several ministers visited various facilities on campus, like Vale Living With Lakes Centre and NOSM. On top of exploring the campus, ministers also got the chance to speak with a few LU students. Chloe Theriault is a second year theatre student and worked as an intern at the President's Office during the Cabinet Retreat. "The ministers are so nice, I met some of them and they'll come right up to you and ask you about your program and everything. I wasn't expecting that," recalled Theriault.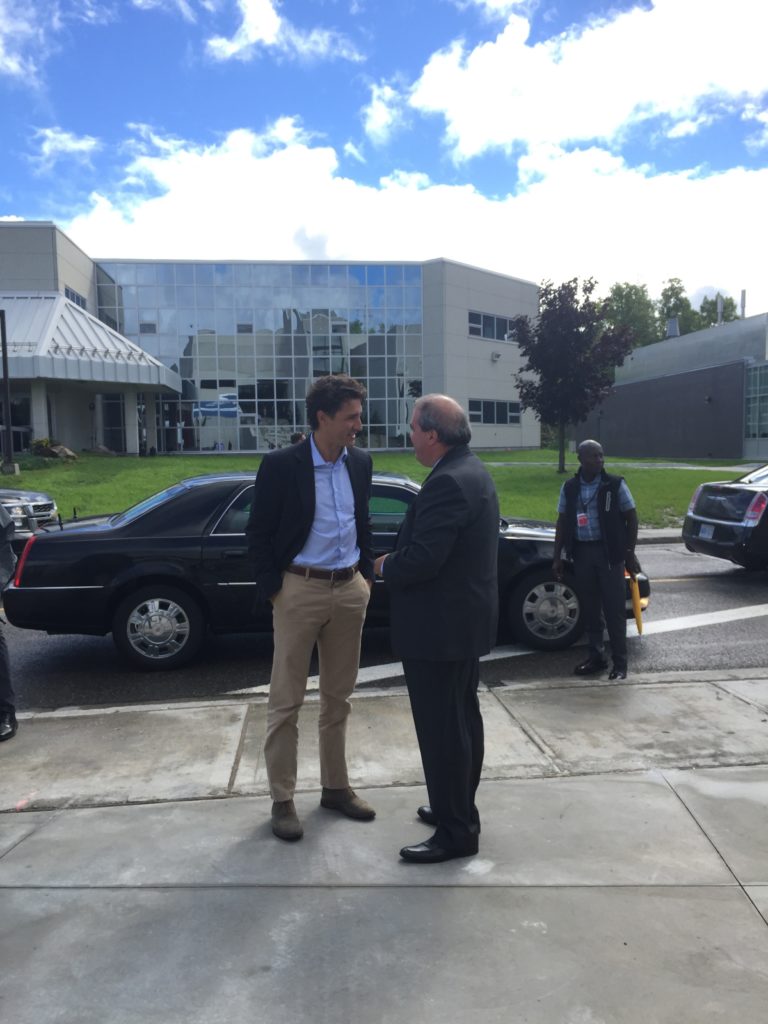 Giroux explained that when it came to choosing a location for the retreat, the Prime Minister's office indicated that they wanted to showcase their commitment to innovation, sciences and research. "They also liked the fact that we're a bilingual institution with a significant focus on Indigenous education," Giroux added. He recalled with ease his reaction to finding out the cabinet was coming to LU. "I was quite excited when I got the phone call in June. These are our federal leaders who are immersing themselves in matters that impact students' education. We will now have a Federal Cabinet that is completely briefed about everything LU and the student experience; it's quite the privilege."
Photos by Oshani Amaratunga