By Kayla Perry, Editor in Chief
This Q and A will be the first of four segments in the President Series. For each issue, I'll be sitting down with a president from each of the federated universities, discussing what makes each of the universities unique: we'll be discussing everything from programs to faculty to the residences offered. My first interview is with Pierre Zundel, the President and Vice Chancellor of the University of Sudbury. The segment will then end with a Q and A with Laurentian University President and Vice-Chancellor Dominic Giroux. Stay tuned!
Q: What sets the University of Sudbury aside from the other federated universities and Laurentian University?
A: The main things I think the (students) would recognize very quickly about the University of Sudbury is that we're the only one that has a French program. We were originally a French university, which became the University of Sudbury back in the fifties. That's one thing. The other is a very strong culture on aboriginal culture and aboriginal programming – we have our indigenous studies program here. Any time you're in the building, there is always something going on related to the aboriginal culture. We're also a Jesuit institution – basically the Jesuit's have run universities all over the world for a very long time, so we have a very high academic standard and we provide a lot of support for students.
Q: Which programs are based out of the University of Sudbury?
A: There are five programs. I've already mentioned the Indigenous Studies, which is our biggest program and is a great compliment for anyone who is studying anything where you'll come in contact with aboriginal people. Philosophy is another one of our traditional programs, and we offer it in both English and in French. Then there's Folklore, a French program that deals with tradition and medicine, and French Journalism program, a really cool program where students post things online and cover Sudbury news. We have Religious Studies as well, which is our oldest program, and really helpful for people who are going to be working in multi-cultural professions such as social work.
Q: Why would you encourage students to study in this university?
A: Some of the things that are particularly good about the university is that are classes tend to be modest in size, so if a student is looking for help from a professor it's not hard to get time with them. Our faculty members really care about the students, and they're very committed to student learning. That's one of the major reasons. The other thing is that Laurentian is a very professional university; the University of Sudbury offers courses on the humanities. It's not a focus on getting a job, but living a thoughtful life.
Q: As a building, what does the University of Sudbury uniquely offer?
A: Well, we've got all kinds of things. Lots of students don't realize we have a library, which is a really great place to study. The library staff are also great at helping students find resources online and in print, so that's a great feature. We have our new cafe in the commons, with a great food service. There are also lots of study rooms students can book through the library. And there's not just the building: we also have the Peace Garden, located on the hill behind the university. It's a lovely place to walk, and there are benches with a mind-blowing view of the city.­­­­­
Q: Are there any restrictions for students who can be accepted into the University of Sudbury residence?
A: No, no – in fact I think 85% of our students are taking other programs than the ones we offer in the University. There's no set criterion, we only look for a balance of first year and upper year students. There aren't any cultural or language barriers, although we do have an opportunity for students who want to live in a French speaking setting to do so.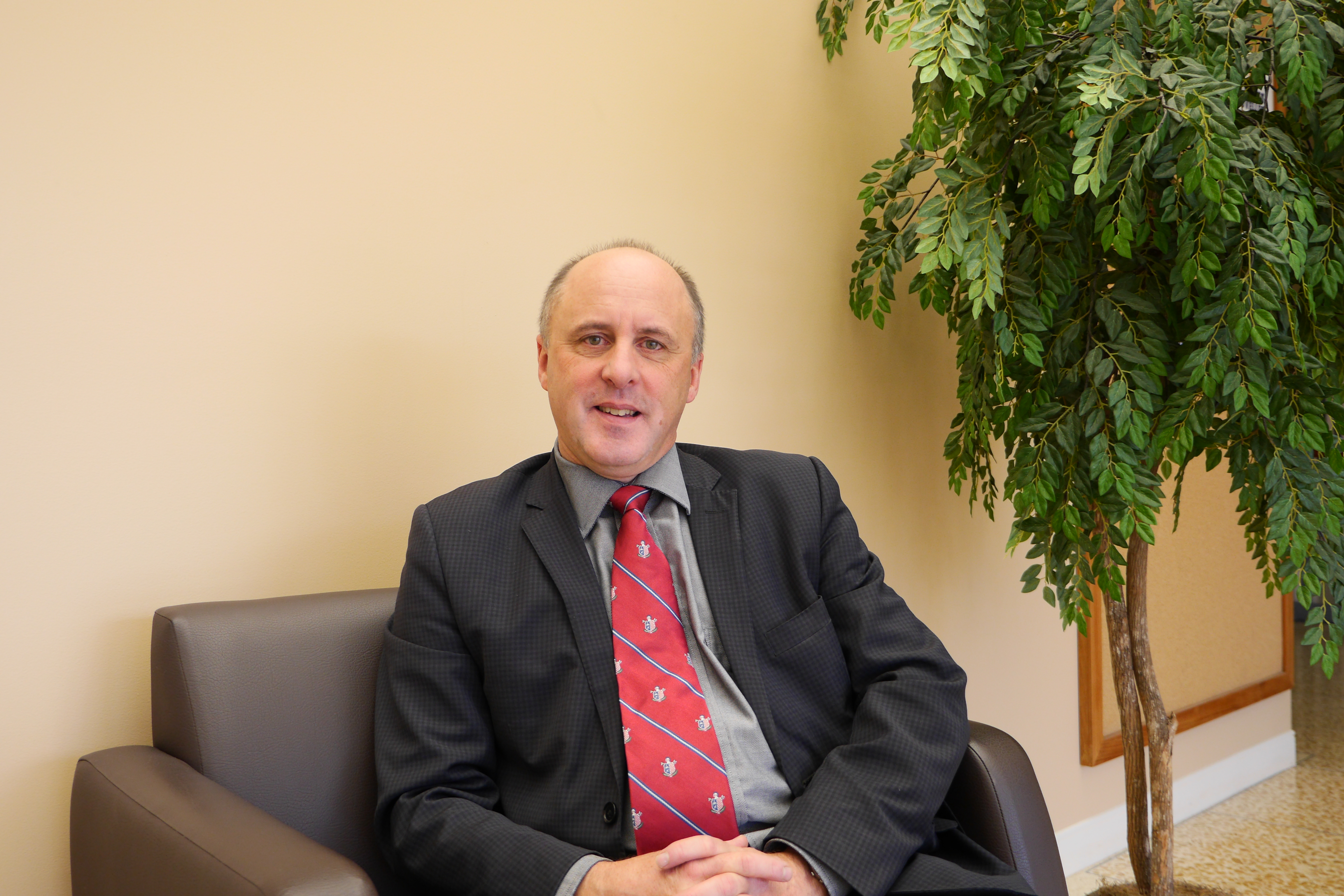 Q: In your opinion, what sets this residence apart from the other federated university residences or LU residences?
A: On campus, one of the thing that separates this residence is that we've set it up to maximize the contact between people. We think there's a really important social element that happens in residence, so that social contact is really important. One of the things we do is that we have cooking and eating facilities, so students can make their own food and eat together. We also offer courses on how to prepare healthy food and cooking courses, which are actually taught by the owner of Morning Star, the food provider in the lounge. There are activities designed just to get people to know each other.
Q: Can you pick one word that describes the University of Sudbury?
A: That's always hard… I think probably service would be the one I connect with, in the sense that the university was created in the beginning because there were a lot of francophone students who needed to study, but there was no place to send them. A lot of what we do is focused around serving people with specific needs – its one of the things a Jesuit university does, going where no one has ever gone before. We have teaching programs on Manitoulin Island, reaching into the aboriginal peoples. That service of going where others don't go is a part of the University of Sudbury.
Q: What piece of advice can you offer students who are dealing with mid-term stress?
A: I have two pieces: the first one is sleep and exercise. Everyone wants to try and pull all nighters, but generally that doesn't help. Attend to your body, because your brain lives in it. The other bit is that many of our students, particularily the first years, were strong students in high school, and never needed any help. Then, they come to university and begin to struggle, maybe for the first times in their lives, with the academic concepts or the workload, and they either don't know or are embarrassed to ask for help. My second piece of advice is to ask for help, from your professors, ask for help from the senior students, and ask for help from your friends. There are lots of resources, and there's no need to struggle alone.