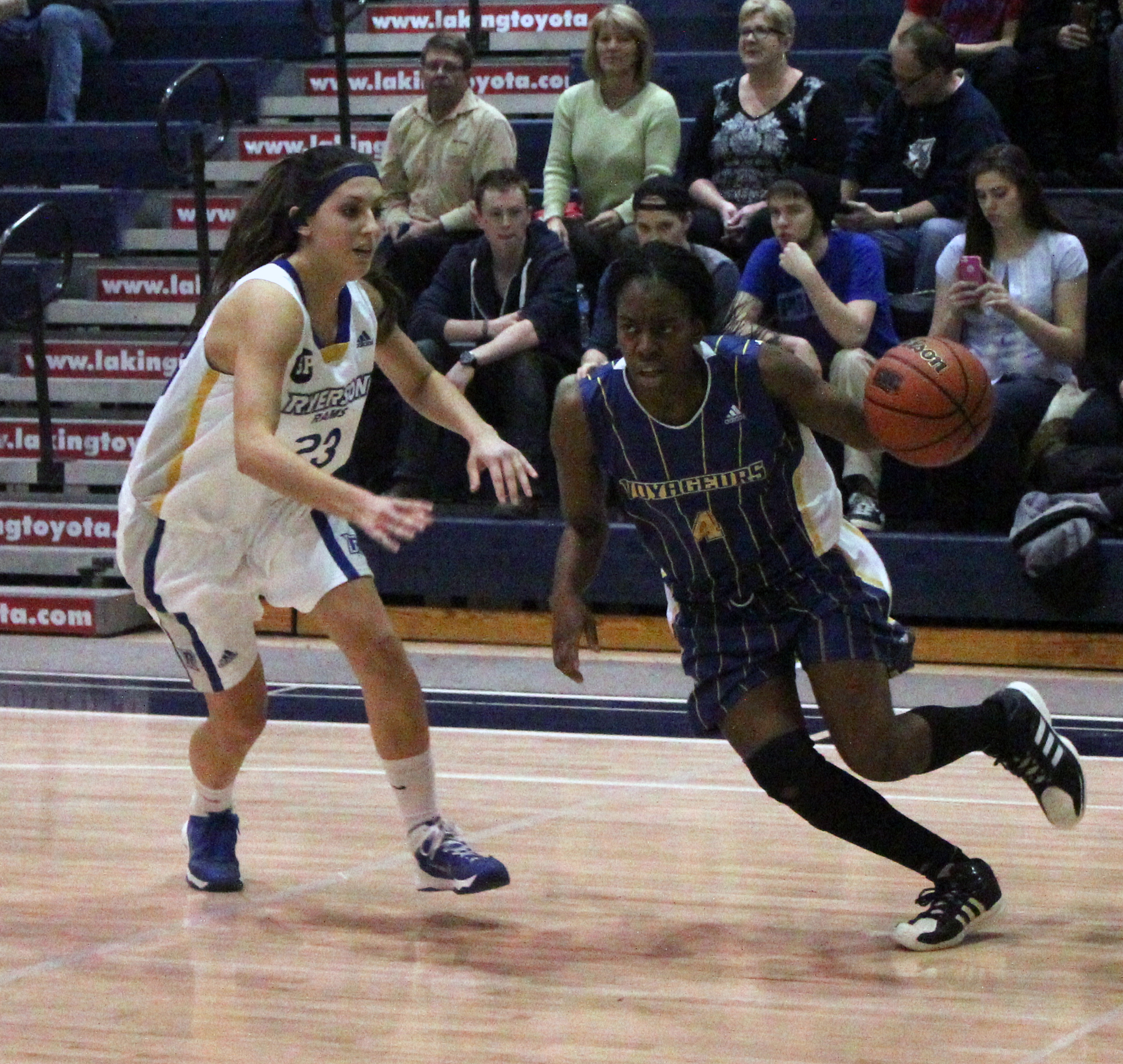 By Gabriel Rodrigues
As the 2014-15 women's basketball season quickly approaches, Laurentian's coach will look to some of his veterans to lead his team throughout the upcoming OUA campaign.
"We should be better than last year," said Jason Hurley. "We have changed our style of play, and as long as our rebounding and defense keeps improving, we should have more wins and make the playoffs."
Last year, the Voyageurs finished with a 4-18 record and missed out on the postseason for the fourth-year in a row.
Hurley, who's in his second-year as Laurentian's head coach, said although his team failed to make the playoffs, he believes transitioning from a different system is "never easy."
"We need to keep stressing what
we are doing here," he said. "It will not improve in one, two or three years because this is a big learning curve to change coaches and the culture. It is year two of the change, and there's veterans stepping up and first-year girls playing big minutes and contributing."
The Voyageurs have currently 19 players on the roster with nine returning and ten being new additions to Laurentian's lineup, and according to Hurley, there's a lot that has changed other than new faces to his squad.
"We are far more wide open," he said. "We will be more guard
oriented with more ball movement, and more read and react. We want to run and gun when we have an advantage, but we need the right attitude, and that starts with thinking that we will and can win."
Some returning players Hurley will be looking at to lead by example on and off the court are fourth-year players Danielle Harris, Adrienne Moreau and Devenae Bryce.
Even though the returning players will be key to the Voyageurs' success, Hurley said it doesn't mean there isn't room for the first-year players to lead and contribute.
"Some of them have already played quite a bit," he said. "It's up to the returning girls to be the leaders to step up and perform, because we do have talented rookies that will get a shot."
Hurley said it is hard to judge exactly where Laurentian will finish this season, but is certain if his players play to their potential, they will be a tough team to compete against.
"It will be a progression," he said. "If we go out and work hard, play our game and each individual does what they can do at the CIS level than we will have a shot. We will try and win every game, but right now we need the right attitude."
Laurentian's first stretch of weekend home games will be on Nov. 14 and 15 when they host the Ottawa Gee-Gees and Carleton Ravens with both games beginning at 6:00 p.m.